Communities in Central Asia are embracing snow leopard festivals, not only because they educate children but because they are an effective means of reviving traditional respect for wildlife and reducing poaching.
Altai Republic 
The creation of a snow leopard day festival was first proposed in 2008 by Maya Erlenbaeva, pictured below, a cultural historian in the Altai Republic, southern Siberia.
The Conservancy provided technical and financial support, and Maya began building the capacity of teachers in this remote area to link conservation education with an annual snow leopard day festival. Teachers and children, alike, learned that these cats were traditionally considered sacred, and respect for all the wildlife of the Altai Mountains was the basis of indigenous conservation practice.
In, 2016, students and teachers traveled from Mongolia to the Altai Republic, thus making the Snow Leopard Day Festival an international event.
Today, these festivals are held in remote parts of the Altai, Pamir, and Tien Shan Mountains.
Mongolia
In 2018, our old friend and colleague, B. Munkhtsog, pictured above, asked if we would help Mongolian communities initiate their own festivals. Munkhtsog is Mongolia's foremost snow leopard scientist. He and Rodney Jackson worked with a community in the South Gobi Desert to radio color a snow leopard that provided valuable data on its navigation of the high desert habitat.
Pictured below are children performing in the 2nd annual Snow Leopard Day Festival held in Mongolia.
Tajikistan
Journalist and founding member of the Land of the Snow Leopard Network, Qurbon Alamshoev, pictured below, formed a local organization to bring information services to communities in Eastern Tajikistan.
In 2015, he spear-headed the creation of an annual wildlife festival dedicated to the snow leopard. Students participated in the program, and Kyrgyz and Tajik participants shared their traditional dishes, clothes, crafts, songs, and dances.
The young ladies below were participants in the 2019 Tajikistan festival, which you can read about in the September 17, 2019 News Post on our website.
Qurbon describes the impacts of these festivals:
In the past few years, snow leopards have 3 times been captured and released back into the wild instead of being killed by herders in retaliation for preying upon livestock. Two international hunting companies were first-time festival sponsors. Before, they perceived snow leopards as enemies because they prey on wild sheep and reduce the available game. During our festivals, some hunters saw that they are accountable, not only to the state but also to society. They offered expeditions to photograph the snow leopard and realized that this can generate substantial income. I believe this new relationship helps to reduce poaching activity.
Inspiring a new generation of snow leopard conservationists
Maya Erlenbaeva's son, Tengiz, has inherited the snow leopard conservationist gene. In 2018, at age 6, he accompanied Maya on an expedition led by the Russian Geographical Society. She describes what transpired.
We set camera traps in the Altai Mountains, and while monitoring them, we discovered that a young male snow leopard had made a kill. He had eaten his fill and lay among the rocks. We were able to approach within 40 meters. The wind was in our favor and the leopard did not see us. We watched him through binoculars, speaking only in whispers. Finally, the leopard realized we were there and began to walk away. 
Even before this day, Tengiz had a special love for snow leopards, but after this experience, he has become an ardent defender of these cats and all wild animals.
Thank you for being a part of this effort to help communities in Central Asia revive their appreciation for this iconic and beautiful big cat. With your continued support, children like Tengiz will grow up to lead the way in conservation of snow leopards and the mountain ecosystem.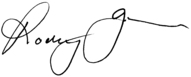 Rodney Jackson
Founder Director